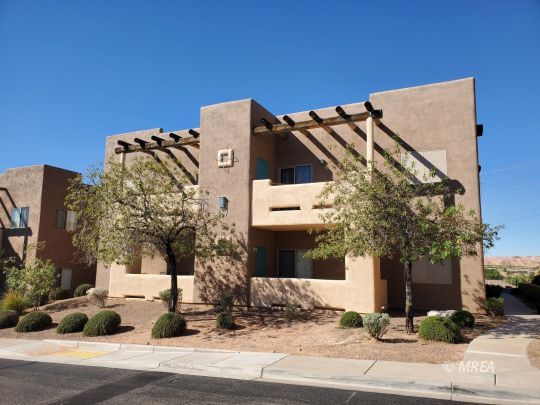 457 Turtle Back Rd
Mesquite, NV 89027
$239,000
2 bd
,
2 ba
,
1,288 sf
IDX data courtesy of Mesquite Real Estate Association
Click here
For this weeks Market & Economic Update Video

Welcome to my website, the best source for real estate information in Mesquite, Nevada in 2022. Whether you are looking to relocate full time or just looking for a vacation or second home, this is the place to begin your search. My Team and I are here to assist you. Utilize my website 24 hours a day, 7 days a week to provide you with powerful features such as the MLS to help you narrow down the ideal home or condo. A Realtor since 2004, Goody has built a solid reputation as a go-getter with a strong work ethic and eye for detail. His positive attitude, professional insight and natural leadership abilities earned him the respect of many in the field of real estate and lending. This highly motivated individual brings a wealth of energy, dedication, and commitment to any goal that's put in front of him. As one of the leading real estate professionals in Mesquite, Goody's sterling track record of many satisfied clients is a testament to his ability and determination to help you with your goals.

Goody has assembled a team of some of the best Mesquite Real Estate Agents.

Goody works closely with the agents on his team and they share the same passion he does. The Team doesn't just list and sell houses for a living, they change lives for a living. Team Goody's goals are to make your transaction as easy and as worry-free as possible. If you're considering making a move in this area, Robert "Goody" Good" and Team are the name to remember. They don't call him Goody for nothing! He knows no limits when it comes to Making Your Dreams Happen, so give Goody a call today! See what Goody's clients are saying about him https://www.zillow.com/profile/Robert-Goody-Good/#reviews
"They don't call me Goody for nothing!"
DO YOU NEED TO USE A REALTOR TO HELP YOU BUY A NEW HOME?
YES YOU DO!
Please click the blue link below and watch this very informative video before you call, visit or email any new construction.
Even though this is from a Florida agent, it rings true here in Mesquite.
https://youtu.be/66KGV8z4g1Q
RED Alert for buyers of new construction especially Sun City Mesquite. Builders are imposing strict rules and guidelines for those of you that want INDEPENDENT representation. Do not blindly contact Builder Sales staff as they represent the seller and once you establish a connection they freeze out any other REALTOR to represent you. Let me contact the Builder sales Rep and start the conversation for you. When visiting the builders sales offices here the rules state that I MUST ACCOMPANY YOU ON YOUR FIRST VISIT. If I am not there on that visit, I cannot represent you. I have built a new home and live in Sun City. I have been here since 2011 and know the market and build proccesses very well. Most buyers in this market do not know that you can have a REALTOR represent you in the purchase and construction of your new home. The builder (Pulte, NRC, Legacy, Highland Vistas etc) have their own staff at their model home center who represent the builder, they have you sign a document that you are not represented. Their fiduciary duty is to the builder and they represent the builders best interest. By working with me I represent you and your best interests! The best thing is that the builder is paying for you to have representation independent from the seller. They pay me and I work for YOU!!!! You pay nothing. I will help guide you through the process, take update photos as construction progresses and make sure that all regarding your build goes smoothly. It is important for you to have someone who is looking out for your best interests throughout the process. I will be happy to introduce you to the sales teams at these various builders.
Before
visiting or emailing any of these builders call me and I will introduce you to the sales agent and meet you there for a personal tour. That way if you choose to let me work for you, we have no misunderstandings as to who represents who.
REPRESENTING YOUR BEST INTERESTS
I built in Sun City and know all the Do's & Dont's. I also represented a builder in Royal Vista that built over 90 homes. I know the new build process very well! Make sure you contact me before going to or contacting any sales center so I can register you. Then I can be your partner throughout the entire build process and share with you past experiences from residents who built recently, including myself!
5 Reasons to hire a RE/MAX Agent