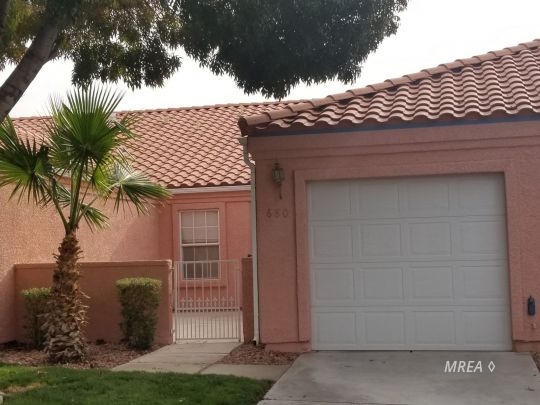 680 Peartree Ln
Mesquite, NV 89027
$179,000
2 bd
,
2 ba
,
1,078 sf
,
0.05 ac
Mesquite, NV 89027 Weather
Wind: 227° 9 mph
Humidity: 75%
Mostly Cloudy - Visibility 10 Miles
Welcome to my website, the best source for real estate information in Mesquite, Nevada. Whether you are looking to relocate full time or just looking for a vacation or second home, this is the place to begin your search. Utilize my website 24 hours a day, 7 days a week to provide you with powerful features such as the MLS to help you narrow down the ideal home or condo. My links section is designed to point you to important information on buying, selling and owning in this dynamic market.

I have been a REALTOR since 2004 and

I believe the marketing capabilities of RE/MAX will help all of my clients regardless of price point. With full-service support that is oriented to assist high-producing agents. I have more time to do the things that will add the most value to my clients.

AMA (Ask Me Anything) helps keep my clients up-to-date on market conditions and provide a "safe space" for you to ask any real estate-related questions you might have. Just AMA.

I am very familiar with the Mesquite Real Estate market as well as being

an excellent negotiator

with a strong sense of customer awareness who takes his time to find you the right home in the right location. My goal is to offer you the highest level of professionalism and service with a relaxed approach.I am a full time Mesquite resident and will be here to work for you! If you are considering a Real Estate Professional to help buy or sell a home. condo or townhome, please give me an opportunity to earn your business. I am confident you will be very happy! I invite you to contact me, Goody, at 801.915.2398 or drop me an email (goody@goodysellsmesquite.com) so that I can assist you. See what my clients are saying about me https://www.zillow.com/profile/Robert-Goody-Good/#reviews
"Good Name...Incredible Service!"
BUYER ALERT:
NEW CONSTRUCTION PROJECTS & SUN CITY
Do you NEED to use a REALTOR to help you buy a New Construction Home?
YES you do!
I built in Sun City and know all the Do's & Dont's. Make sure you contact me before going to the sales center so I can register you. Then I can be your partner throughout the entire build process and share with you past experiences from residents who built recently, including myself!
Most buyers in this market do not know that you can have a REALTOR represent you in the purchase and construction of your new home. The builder (Pulte, NRC, Legacy, Highland Vistas etc) have their own staff at their model home center who represent the builder, they have you sign a document that you are not represented. Their fiduciary duty is to the builder and they represent the builders best interest. By working with me I represent you and your best interests! The best thing is that the builder is paying for you to have representation independent from the seller. They pay me and I work for YOU!!!! You pay nothing. I will help guide you through the process, take update photos as construction progresses and make sure that all regarding your build goes smoothly. It is important for you to have someone who is looking out for your best interests throughout the process. When visiting the Sun City Sales Center make sure to let them know you are working with Goody and want Tanya Smith to be their Sun City Representative, or call me and I will meet you there for a personal tour. I live in Sun City!! That way if you choose to let me work for you, we have no misunderstandings as to who represents who.
REPRESENTING YOUR BEST INTERESTS
About Mesquite, Nevada
5 Reasons to hire a RE/MAX Agent